Sometimes after a day on the beach in Cancun or the Riviera Maya, exploring Mayan ruins or a fun-filled visit to a jungle zip-lining park, all you want for dinner is a plate of piping hot pasta or a pizza with all the vibrant flavors of Italy. Whenever you are craving home-style Italian dining at Royal Resorts you'll find plenty of options.
If you are looking for Italian dining at Royal Resorts your first stop should be La Trattoria Restaurant at The Royal Cancun. This intimate little restaurant offers a tempting menu full of zesty Mediterranean salads, carpaccios and antipasti to share for starters. Follow them with a variety of pastas, you can choose your own combination of sauces and add vegetables, chicken, shrimp or fish. Classic main course dishes include seafood risotto, scampi, chicken parmesan, fish picatta, lasagna, seafood pasta and bistecca di manzo or tender Florentine-style steak.
Alternatively, choose one of La Trattoria's gourmet pizzas and be sure to save space for a tempting Italian dessert. Deliciously smooth and creamy tiramisu, panna cotta and fresh fruit gelato are all on the menu. La Trattoria is open daily from 5 p.m. to 11 p.m. Reservations are required. Use the Royal Dining App to book your table or call your Concierge at ext. 172.
More Italian dining at Royal Resorts
For more Italian flavors don't miss the popular Italian Night at Tradewinds in The Royal Caribbean on Wednesdays from 5 p.m. The buffet features all your favorite pastas, pizzas and other traditional dishes and there's live trumpet music.
La Veranda at The Royal Sands offers an Italian & Seafood Night on Tuesdays. Dine on frutti di mare pasta and other Italian pasta dishes and enjoy live piano music.
If you are staying at The Royal Haciendas, our Riviera Maya resort to the north of Playa del Carmen, La Palapa del Sol restaurant also has an Italian Night on Wednesdays. Italian recipes also feature prominently in the Mediterranean buffet on Friday night.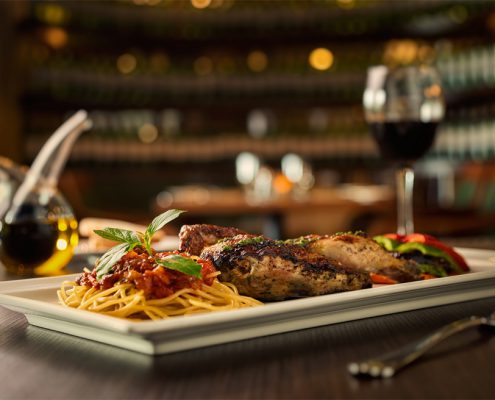 Pizza to order
Then there's Bartolo's Pizza, the Royal Resorts in-house pizza delivery service. Freshly made pizza delivered to your door in minutes is the perfect option for a casual supper in your suite while you watch a movie or a sports broadcast. Call ext. 139 to place an order.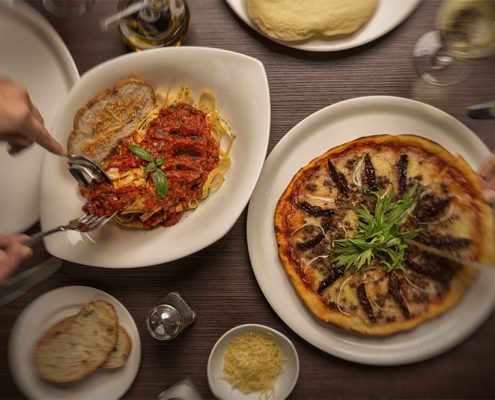 Buon Appetito or Buen Provecho as we say here in Mexico!
https://royalresorts.com/blog/wp-content/uploads/2021/11/royal-resorts-252w.png
0
0
Elizabeth Arteaga
https://royalresorts.com/blog/wp-content/uploads/2021/11/royal-resorts-252w.png
Elizabeth Arteaga
2017-03-31 00:00:00
2021-11-16 06:01:38
Italian dining at Royal Resorts