Here's a round up of the latest Cancun & Riviera Maya news and an update from Merida, capital of the neighboring state of Yucatan.
Cancun is 47 years old this April
The Pioneros de Cancun (Cancun Pioneers Association) are gearing up to celebrate the 47th anniversary of the founding of Cancun on April 20, 2017. This group is comprised of members of the founding families who came here in 1970 to work on the construction of Mexico's first master-planned tourist center. Cancun's anniversary celebrations will include masses, processions, exhibitions and a dinner dance for the Pioneros Association.
Cancun's pioneers built the first hotels, the roads and the infrastructure that the fledgling community on the mainland would need. Some came alone and sent for their families later while others brought wives and children with them into a new world of deserted beaches and dense jungle where it was common to see spider monkeys and toucans in the trees. This annual gathering on April 20 is a chance for them to meet up once more and swap memories.
Founded in 1975, Royal Resorts is a Cancun pioneer and The Royal Cancun story began in 1977. As we celebrate our 40th anniversary this year, what are your memories of Cancun in the early days? Drop us a line at memories@royalresorts.com and let us know.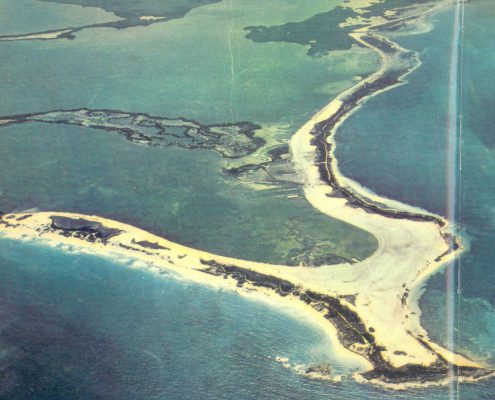 Xcaret's Scarlet Macaw Breeding & Conservation Program documentary overall winner at Boston College Film Festival Award
In more Cancun & Riviera Maya news, Flying Home: the Return of the Scarlet Macaw, the documentary on Xcaret Park's scarlet macaw breeding and conservation program that is helping bring Mexico's macaw population back from the brink of extinction, was named the overall winner at the 2017 International Corporate Citizenship Film Festival in Boston on March 26, 2017.
Produced by Xcaret and Mexican production company Bicho Studio, the documentary follows the macaws bred in Xcaret Park on a journey from their birthplace to the jungles of northern Chiapas and southern Veracruz where they spend time adapting to their new habitat before being released to the wild. It tells of the work done by Xcaret biologists and vets, university researchers, NGO's and communities in the release areas. The film won in the Small Company category, Fan Favorite category and Best in Show category.
The International Corporate Citizenship Film Festival is the largest film festival that showcases the work of companies and professionals in the field of corporate social responsibility and environmental stewardship.
Xcaret began to breed macaws in 1993 and has been so successful that it is in the Guinness Book of Records for the numbers of chicks born. Survival rates are 80 percent and to date more than 1,000 birds have been raised from four original breeding pairs. A flock of them is set free every day at noon to fly over the Riviera Maya park and several flocks have been released into the wild. In only three years, this groundbreaking reproduction and conservation program has boosted Mexico's wild macaw population by 80 percent.
Two popular Merida events get a facelift
On your next trip to Merida, the 2017 Cultural Capital of the Americas, you'll find that two of the city's most popular events, the Noche Mexicana on Saturday evening and the Merida en Domingo all-day gala have been revamped to make the experience even more enjoyable for residents and visitors.
Both weekly events offer you the chance to sample traditional antojitos or snacks such as quesadillas and tacos, shop for crafts and local art and watch musicians and dance performances from the Yucatan and other parts of Mexico.
The Noche Mexicana takes place in the park at the beginning of Paseo Montejo and on Sunday the main square, Calle 60 and other surrounding streets are closed to traffic for Merida en Domingo.
Contact Thomas More Travel if you would like to plan a trip to Merida during your Royal Resorts vacation.
Road works on Highway 307 in the Riviera Maya
Here's some Cancun & Riviera Maya news to be aware of if you are due to be in the area in April or May, road works in the Riviera Maya. If you are going to be driving on Highway 307 in the Riviera Maya please take extra precautions as road works are underway in several places. Work will continue for the next two months and there may be delays in the mornings.
Work will take place every day from 9 a.m. to 3 p.m. on the highway between Playa del Carmen and Cancun. The affected stretches are from km 302+500 to km 320+00 in both directions and from km 322+000 to km 330+950, direction Playa del Carmen to Cancun. There are signs alerting drivers to upcoming road works and you should reduce speed.
For more Cancun & Riviera Maya news check this blog regularly.
https://royalresorts.com/blog/wp-content/uploads/2021/11/royal-resorts-252w.png
0
0
Elizabeth Arteaga
https://royalresorts.com/blog/wp-content/uploads/2021/11/royal-resorts-252w.png
Elizabeth Arteaga
2017-03-31 00:00:00
2021-11-16 06:01:46
The latest Cancun & Riviera Maya news